The Wild Connection is a local group of citizens who care about having healthy communities and ecosystems now and into the future. We are young people, families, and seniors. We are scientists, researchers, educators and business owners. We are Indigenous peoples, settlers and immigrants. We are recreationists, hikers, bikers, skiers, ATVers, and snowmobilers. We are hunters, anglers, wildcrafters, photographers, and artists. We work with a number of partners and allies who share some of our goals and concerns.
We are people who care deeply about this place, and work to protect our strong sense of community and the natural environment that defines us. Our name, The Wild Connection, is a deliberate double entendre. It honours our deep and necessary connection with nature and wild spaces, and the role these spaces play as critical connectivity corridors for wildlife on the landscape.
Our rural communities are small but mighty and The Wild Connection campaign represents our dedication to a vision of a healthy ecosystem, community, and economy, in right relationship with the land. We believe that local people should create their own vision and plan for their future. We have formed in response to the threats to this region and are advocating for landscape level planning to ensure this region and all its inhabitants can truly thrive.
---
Where We Are
We are located in the Central Selkirk Mountains of B.C., near the communities of New Denver, Silverton, Kaslo and surrounding areas.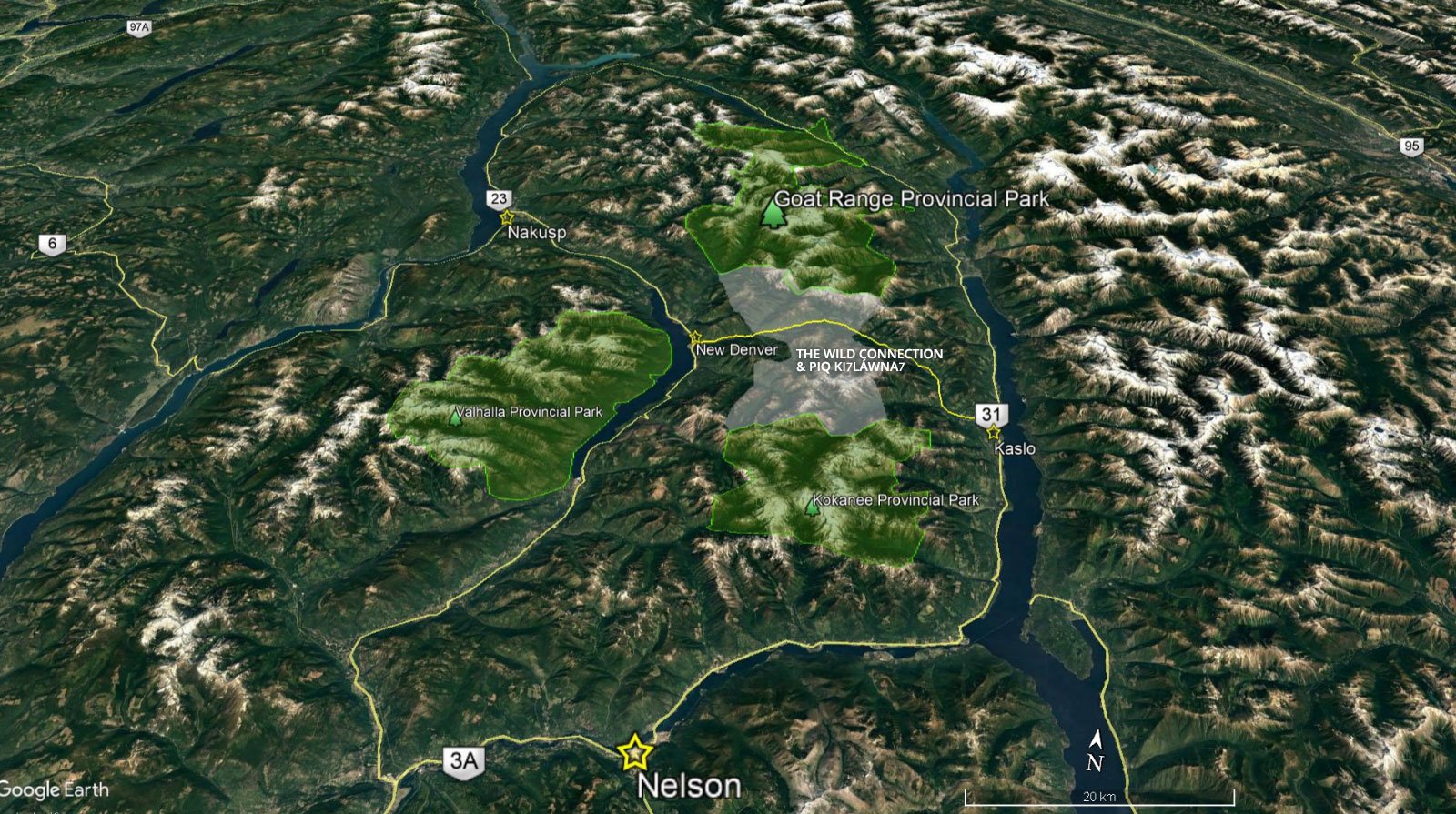 If you are interested in supporting and/or volunteering with The Wild Connection, please contact us.