Support The Wild Connection campaign by purchasing some of our campaign materials.
TWC t-shirts
TWC shirts are available – show your support and get yours today!
Ravens Nest (in New Denver) and Still Eagle (in Nelson) are ready to sell you yours!These hemp and organic cotton blend shirts are made in Canada.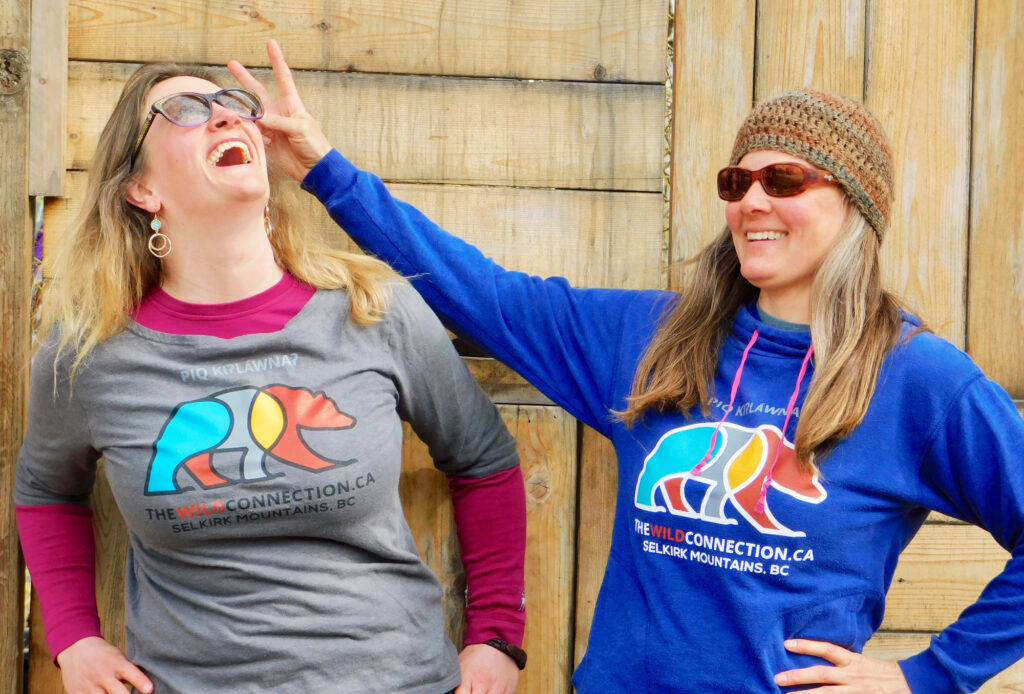 ---
Decals / Stickers
Decals are available now. Make a donation to get yours.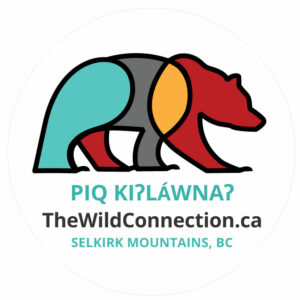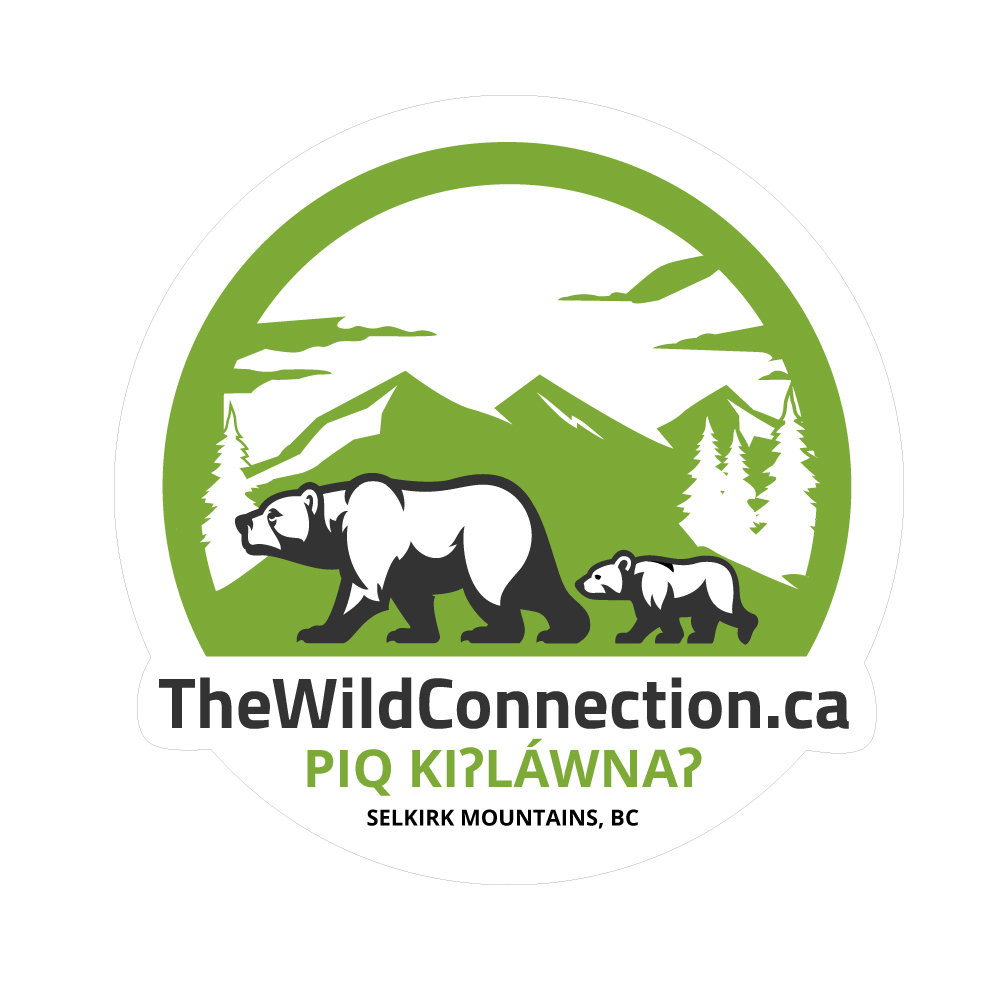 Making a purchase helps:
spread the word
our efforts to protect Piq kiʔláwnaʔ
with our campaign expenses